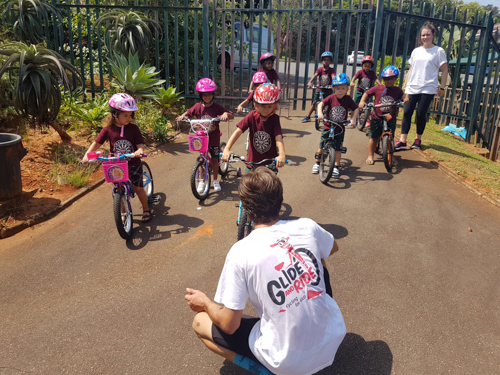 The Reasons Your Child Will Love Glide & Ride
Outdoor
Fresh air, happy vibes and exercise in a safe environment. Parents can enjoy a coffee at Food Fundi while they wait.
Register
Your child can join us per term. Get in touch to find out more.
Boosting Self-confidence
We work hard at building up your child's confidence on a bike but also in a group of other children.
In a Positive, Fun Environment
Bring your child for a free lesson. We guarantee they will want to come back the following week.
Making New Friends
Your child will join other kids on the ride which gives them an opportunity to be part of a team.
Socialising in a Relaxed Environment
Contact us if you are needing more information. We look forward to riding with your child.
Glide & Ride – Development
Giving Back the "Glide & Ride" Way
Since starting at Mshwati School on the North Coast of KZN, on a pro bono basis, we have seen class attendance increase, with a drop in absenteeism from 300 in the first term of 2017 to 30 in the fourth term of 2017.
This has been achieved by a strict policy being put in place, children are only allowed to participate in bike riding if they have been at school for the full week. The results speak for themselves.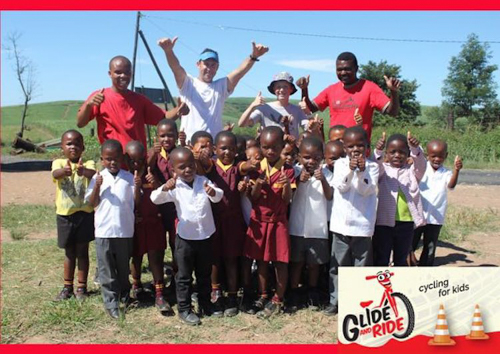 Follow us on social media
and check out the fun!